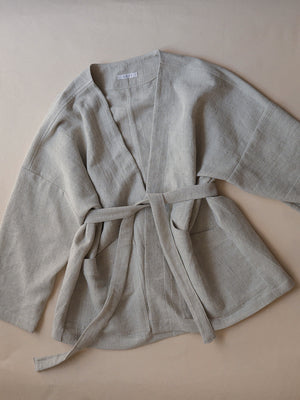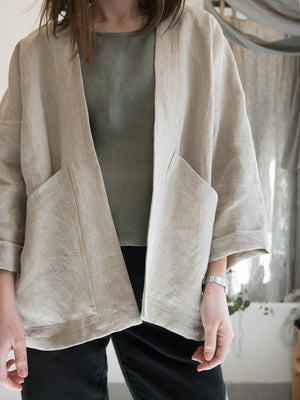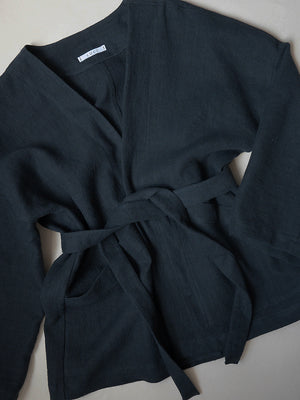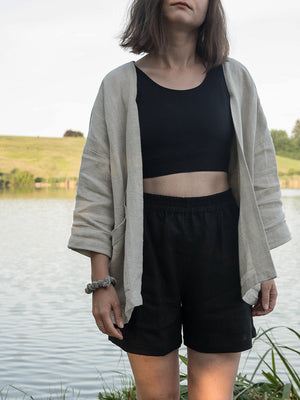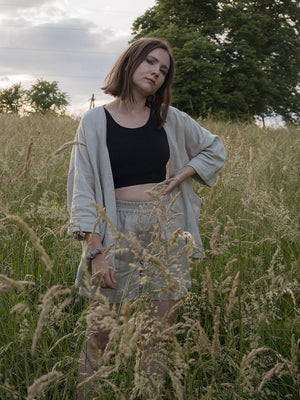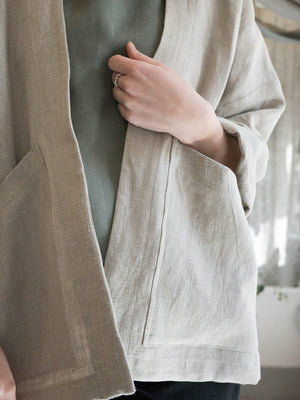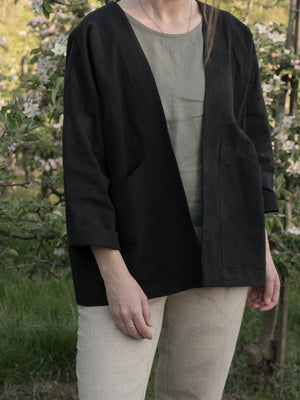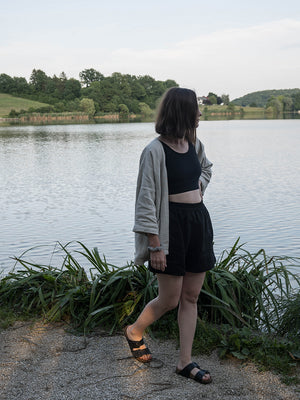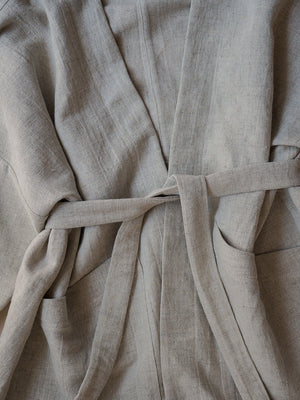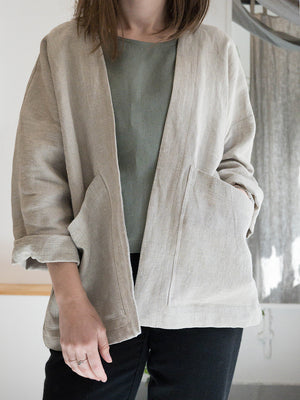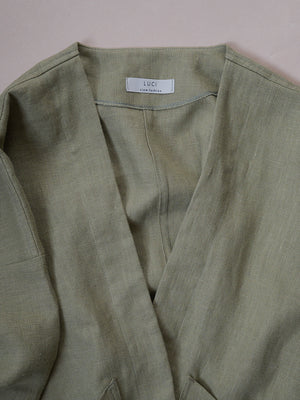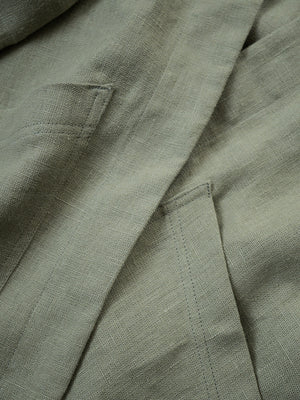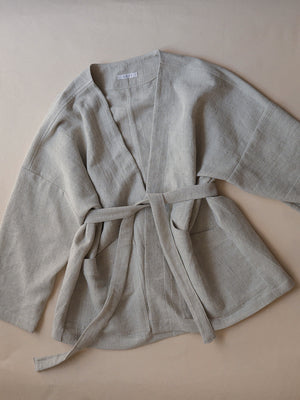 Basic kimono jacket
Our new version of the favourite kimono style jacket.
The jacket features a kimono-style cut, which is loose-fitting and comfortable. Added belt can be tied to create extra shape and a flattering silhouette. The jacket also includes large front pockets, which add functionality and convenience.
Overall, this basic kimono jacket is a stylish and practical choice for those who value comfort and versatility in their clothing. It can be dressed up or down, making it suitable for a wide range of occasions and outfits.
Fabric Content: 100% linen, medium weight (OEKO-TEX certified), produced in Europe
See our size guide and contact us if you are not 100% sure about your size or you want to order custom made fit/other colours.
Care Instructions: Wash smart, only when needed! Skip the dryer, wash cold, medium iron. Repair, when torn.
Your LUCI item is designed, cut, sewn and packed for you all in our studio in Slovenia. 
Size S/M (small) and M/L (large) is used for our relaxed styles that have a comfortable but not oversized fit. This sizing is quite flexible. We recommend small for 34/36/38 and large for 38/40.