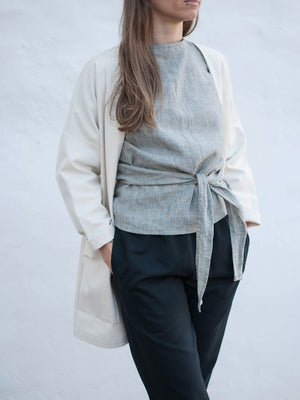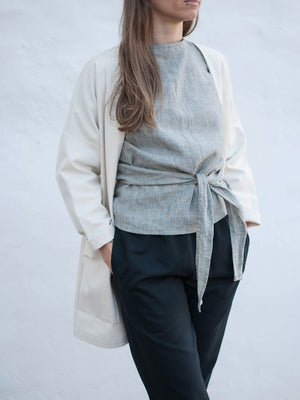 Cotton jacket
Simple, functional, and versatile. Deep pockets for anything you carry around. Wear it as outer layer in warm autumn days or under your wool coat in the cold winter ones. Style it with the attached belt. Options are endless.
Fabric Content: 100% GOTS certified organic cotton
Fabric produced in Europe
Contact us for custom made fit or other colours.
Care Instructions: Wash smart, only when needed! Skip the dryer, wash cold, medium iron. Repair, when torn.
Your LUCI item is designed, cut, sewn and packed for you all in our studio in Slovenia. 
Size S/M (small) and M/L (large) is used for our relaxed styles that have a comfortable but not oversized fit. This sizing is quite flexible. We recommend small for 34/36/38 and large for 38/40.